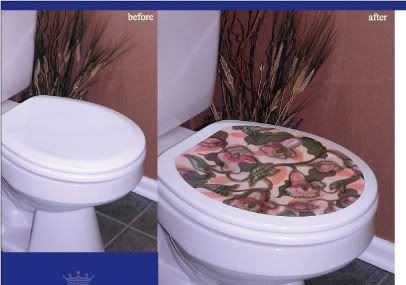 I was at the Women's Fair this weekend and had a wonderful time. I picked up a couple web sites that the women out there may want to check out. Both of these are local businesses started by women and being run by them.
One is a really cute and inexpensive way to jazz up the bathroom...it is
www.toilet-tattoos.com
. these are static cling decorative covers for the toilet lid. They come in many different styles including holiday ones. Check it out.
The other is
www.jujubead.com
. They make absolutely gorgeous one of a kind jewelry,
Check these out and for more businesses started by women go to
www.ladieswholaunch.com
and check out the different local businesses listed there.
Many of these women are moms who are trying to help with their family income and still be home for their kids. They are very creative ideas and well worth the time to look them up.
-Paula from Akron