We've got a great chance for you to win tickets to our Mom Squad Luncheon! From now until November 20, if you e-mail us a tip, recipe, product review, or even an interesting article you ran across, it could pay off! One randomly selected mom will receive 2 tickets to the November 22 luncheon at Hartville Kitchen. The best part is, you are helping other moms with good information and getting rewarded for it; now that's a win-win!:) E-mail us at: Themomsquad@955thefish.com

Thanks so much to Char in Geneva for this tidbit: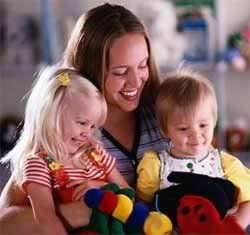 Dear Mom Squad,

I have a suggestion for anyone who is looking for a babysitter. A while back I heard about sittercity.com. It's a website that lets you search for local babysitters right in your area. It's secure, with detailed descriptions of each sitter and references to call. We found our part-time babysitter from this website and I've been telling all my friends! You can also list your family's needs and request a babysitter. They also have Senior Care, Pet Sitters and Tutors! I highly recommend Sitter City.

Thanks Char!